Serviced Apartment Near Annamalaiyar Temple in Tiruvannamalai
Expect a lot & Get more….
In our fully furnished serviced apartments you can move in at any time without any hassle: kitchenette and household goods for self-catering with crockery, coffee machine, bed linen and towels are available. In addition, we offer you a comprehensive service at a reasonable all-inclusive price, weekly room service with cleaning, bed linen and towel change as well as free parking directly at the serviced apartment premises. Additional costs such as water, electricity and garbage fees are included in the package prices. The excerpt is as simple as the feeder. You can move out daily without long notice periods and deposits.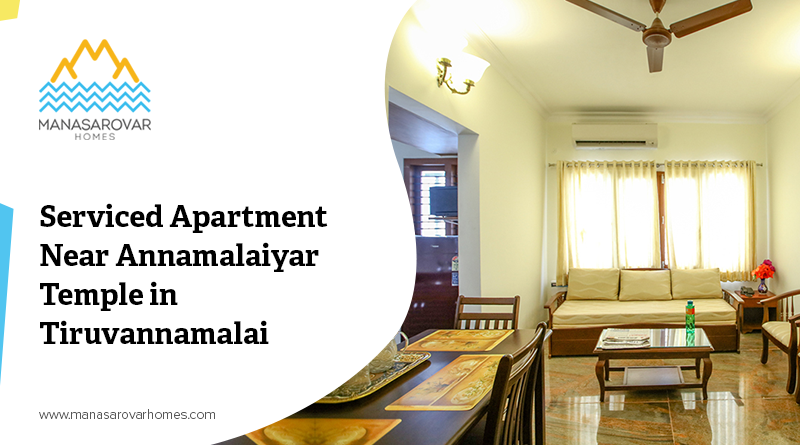 Advantages of Staying in a Serviced Apartment 
Our living concept: Flexible, inexpensive and modern
Fully furnished and equipped 1-BHK as well as our 2-BHK or 3-BHK room apartments with kitchenette

No duplicate purchase of household goods such as household appliances, crockery, coffee maker, bed linen, towels

Moving in daily possible

Daily rentable and cancellable – without long notice and deposit

Comprehensive service at an attractive all-inclusive price

Weekly room service with cleaning, linen and towel change

All additional costs such as electricity, heating, water, garbage fees, use of TV and basic telephone charges are included in the monthly flat rate

A few steps away from the Manasarovar Homes is the Bus Stand that connects to all the possible places travelers wish to see. On the other side, a short walk leads to one of the biggest shopping areas, followed by the Annamalaiyar Temple, enabling our guests to visit the temple by walk.

Free parking directly at the premises
To Book Your Serviced Apartment Call Us @ https://manasarovarhomes.com/contact-us/